SARAYA Hand Lab Hand Sanitizer Spray VH wins the Japan Promotional Marketing Association Award
SARAYA Co., Ltd. is pleased to announce that "SARAYA Hand Lab Hand Disinfection Spray VH" won the Japan Promotional Marketing Association Award at the 59th 2020 Japan Packaging Competition (hereinafter 2020JPC) sponsored by the Japan Printing Industry Federation.
2020JPC is a competition for the promotion of excellence in commercial packages sold in the market, evaluating products from various viewpoints such as their function/structure, design, marketability, and social considerations. The Japan Promotional Marketing Association Award, which we were awarded, selects those that have fulfilling features and a particularly excellent POP (point of purchase advertising) effect.
The award-winning "SARAYA Hand Lab Hand Disinfectant Spray VH" is a quick-drying hand disinfectant alcohol spray product from the "Hand Lab" household infectious disease control product series, which applies SARAYA's technology used in professional fields, such as medical facilities and food hygiene, with many years of experience.
By acidifying the pH with phosphoric acid to increase the effectiveness of its active ingredient (ethanol), it permits its application to a wide range of viruses and bacteria, including non-enveloped viruses*1, which conventional alcohol disinfectants have an insufficient effect. It also contains allantoin, a moisturizing ingredient, making this disinfectant a highly effective hand sanitizer while being gentle on skin.
This design uses a "transformation bottle", one of the main reasons for its award victory. By peeling the package label with the detailed product's features off from the bottle, it turns into a simple design bottle. This way, it will suit any interior designs throughout the year.
*1: A virus without an envelope (lipidic membrane), which is known for its high resistance to alcohol disinfectants and heat. In recent times a new disinfectant effective against non-enveloped viruses has been developed.
What is the 2020 Japan Packaging Competition (2020JPC)?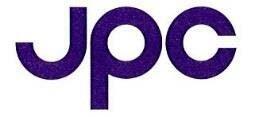 This award of 59 years of history is given rewarding excellence of commercialized and sold packages. In addition to conventional functions such as ease of use, package designs are evaluated comprehensively and multilaterally in order to see if they meet various requirements such as safety, security, and consideration for the environment, awarding outstanding works. Also, by exhibiting the award-winning works and sharing information, we contribute to future package design development and society in general.
Click here for a list of 2020 JPC winning products (Japanese)